River City Appliance has decades of experience working on household appliances. With time, we have developed an excellent reputation with the manufacturers and an A+ rating with the Better Business Bureau. This guarantees that whenever possible, any warranty work provided by River City Appliance can be free of charge for parts and labor. Therefore, when your appliance needs repair or maintenance, whether it is in or out of warranty, consider us in Antelope for these services.
Kitchen Appliance Repair
When you think about kitchen conveniences, you see the microwave and the oven, the dishwasher and the refrigerator. All of these are critical to the cooking and the sanitation that take place in the usual kitchen. When any one device quits, your routine is disturbed! Believe in River City Appliance to get the fix done right!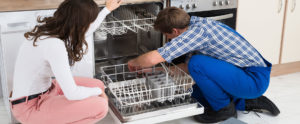 River City Appliance repairs all common dishwasher issues on a broad variety of models and makes. We are therefore registered by the majority of major manufacturers to perform warranty repairs on their machines. If you do not want to clean the dishes by hand, contact or call River City Appliance for efficient repairs at a reasonable cost.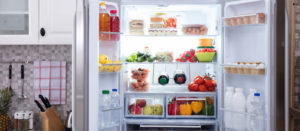 It's quite important to call for a repair at the initial signs of approaching refrigerator failure. Certainly, there are a number of elements to investigate first whenever your 'fridge seems to behave badly. But if ordinary troubleshooting suggestions do little to fix a refrigerator symptom, call out River City Appliance here in Antelope to guarantee your food keeps fresh and cold.

Ovens are now sold with a variety of heating apparatus, including electric, gas, and on the stovetop, induction heating. No matter what mode of cooking you like, River City Appliance has the experience, training, and parts to quickly handle the repair. Stop ordering restaurant food or relying on the microwave oven. Call us in Antelope to get your oven fixed as soon as possible.

Microwave Ovens are one of the few conveniences that we operate all the time, making them deserving of an extra amount of respect. After all, the microwave creates invisible rays to warm your food! Thus, keeping this piece of kitchen equipment working as intended is very important. River City Appliance in Antelope is here for you and realizes the complicated parts of microwaves. Call us when you experience the least bit of difficulty and we will have the microwave safely warming food at your convenience.
Cleaning Appliance Repair
Do you want clean clothes? Do you care about convenience? Then you prioritize a functional washer and dryer. One of the best time-saving pairs in the 21st century home, the washer and dryer are considered essential by many homeowners and apartment tenants fortunate enough to have room for a set. When your washer or dryer stop functioning correctly, contact River City Appliance for service in Antelope.

Sadly, multiple unwanted things may happen to washers. River City Appliance understands how to resolve these difficulties and more, all to our clients' satisfaction. Whenever you need your washing machine fixed, connect with River City Appliance for help in Antelope.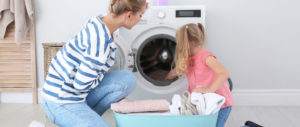 River City Appliance comprehends that breakdowns with your clothes dryer lead to carting heavy loads of wet wash over to the neighbor's or friend's home, away to the coin laundry, or outside to the clothesline. We are here to help our clients throughout Antelope return to drying their clothes in their own clothes dryer as fast as possible.
Contact Us