Our lengthy experience working on household appliances guarantees that we have personally worked on both the machines and the models found in the broad majority of households. Our lengthy association with the manufacturers as a warranty service company gives you more confidence that, if possible, your repair will be free of cost for parts and labor. Therefore, if you have an appliance that needs repair or maintenance in Carmichael, please consider River City Appliance for the following services.
Kitchen Appliances
When you consider kitchen conveniences, you see the oven and the microwave, the dishwasher and the refrigerator. All of these are essential to the food prep and the cleanup that take place in the usual kitchen. When any one appliance quits, your daily routine grinds to a halt! Believe in River City Appliance to get the fix done right!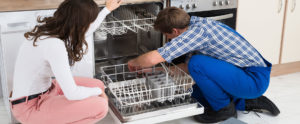 A dishwasher is a usual illustration of a modern convenience. Even though they were somewhat of a luxury 30 or 40 years ago, dishwashers are now a fairly usual part of a Carmichael kitchen. Unlike the majority of appliances, when the dishwasher stops you can quickly turn to the nearby backup — the kitchen sink. However the majority of homeowners have a dishwasher for one reason — they don't enjoy washing dishes! That's why dishwasher repairs are still one of the common reasons for house calls by River City Appliance.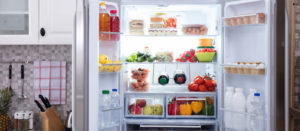 It's most important to call for a repair at the initial signs of coming refrigerator failure. Naturally, there are a number of items to check first whenever your 'fridge appears to behave badly. However if standard troubleshooting tips do little to fix a refrigerator issue, call out River City Appliance here in Carmichael to guarantee your food stays chilled and fresh.

Ovens are now available with a variety of heating styles, including electric, gas, and on the range, induction heating. No matter what method of cooking you are most comfortable with, River City Appliance has the parts, experience, and training to rapidly care for your repair. Quit ordering fast food or relying on the microwave. Phone us in Carmichael to get your oven working ASAP.

Microwaves are one of the few conveniences that we use all the time, making them deserving of an extra amount of respect. After all, the microwave produces invisible rays to warm your food! So, keeping this piece of kitchen machinery operating as intended is extremely important. River City Appliance in Carmichael is here for you and understands the complicated workings of microwaves. Connect with us whenever you experience the littlest bit of difficulty and we will have your microwave safely reheating food at your convenience.
Cleaning Appliance Repair
Do you want clean clothing? Do you worry about what is convenient? Then you must prioritize a working washer and dryer. One of the most appreciated efficiency duos in the modern household, the washer and dryer are thought essential by many homeowners and apartment renters fortunate enough to have room for a set. If your washer or dryer quit functioning correctly, contact River City Appliance for service in Carmichael.

You never know how much you delight in having a clothes washer until it breaks down. And like most conveniences, they usually quit running at the worst possible time. It's at times like these that you want capable help from professional technicians. Carmichael's River City Appliance is ready to help with all types of washer repairs.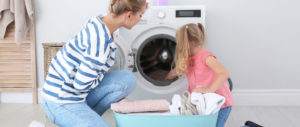 River City Appliance comprehends that problems with your clothes dryer lead to schlepping heavy loads of wet clothes over to your friendly neighbor's home, off to the laundromat, or outside to the clothesline. We are here to help our clients throughout Carmichael to get back to drying their own clothes in their own clothes dryer as quickly as possible.
Schedule Appliance Repair