River City Appliance has decades of experience working with household appliances. Over time, we have built an outstanding record with the manufacturers and an A+ rating with the Better Business Bureau. This guarantees that whenever possible, any warranty work provided by River City Appliance will be free of charge for parts and labor. Thus, when your appliance needs repairing or maintenance, whether it is in or out of warranty, think about us in Elverta for these services.
Kitchen Appliance Repair
When you meditate about kitchen appliances, you visualize the microwave and the oven, the dishwasher and the refrigerator. All of these are critical to the food prep and the cleaning that take place in the usual kitchen. When any one appliance breaks down, your routine is ruined! Rely on River City Appliance to get the repair done right!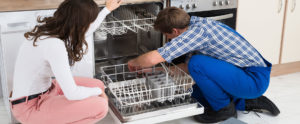 The dishwasher is a common illustration of a modern convenience. Although they were something of a luxury item thirty or forty years ago, dishwashers are now a fairly usual part of an Elverta kitchen. Unlike many appliances, when the dishwasher breaks down you can easily resort to the nearby backup — the kitchen sink. But most homeowners have the dishwasher for a reason — they don't like washing dishes! That's why dishwasher repairs are still one of the regular reasons for house visits by River City Appliance.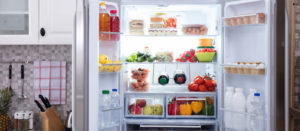 It is definitely important to call for a repair at the first indicators of upcoming refrigerator failure. Certainly, there are a number of elements to investigate first whenever your refrigerator seems to behave badly. However if standard troubleshooting tips do little to fix a refrigerator problem, call out River City Appliance here in Elverta to guarantee the food stays fresh and cool.

Oven repair includes repairing your cookstove or the oven. There are many different kinds of oven and range combos nowadays, including induction, gas, and electric heating. River City Appliance handles all of these kinds of ovens, with the training and experience to do any fix. We also keep in supply the parts that usually fail after multiple years of usage, so your oven can continue providing your family with the quality meals that you expect.

Microwave Ovens are one of the few devices that we use all the time, making them deserving of an additional amount of respect. After all, the microwave oven produces invisible rays to heat your food! Therefore, keeping this piece of kitchen equipment working as intended is critically important. River City Appliance in Elverta is here for you and understands the complicated innards of microwave ovens. Connect with us whenever you experience the smallest bit of difficulty and we will have the microwave safely reheating meals at your convenience.
Cleaning Appliances
The washer and the dryer are the two critical devices that keep your clothing clean and ready for action! It is not common for both to quit at once, but unless it's summertime and you use a clothesline, you in all likelihood want them both working right. River City Appliance is here to assist in Elverta when your washer or dryer requires repairing.

You never know how much you like having a clothes washer until it fails. And like most devices, they commonly stop operating at the worst possible time. It's at times like these that you need capable assistance from professional technicians. Elverta's River City Appliance is available to help with all forms of washer repairs.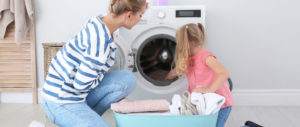 We resolve all makes and models of dryers and offer warranty service for the broad majority of manufacturers' devices. Call to bring a well-trained technician to your house. River City Appliance — providing qualified assistance at an honest cost!
Schedule Appliance Repair