Our extensive experience working on household appliances guarantees that we have personally repaired both the models and the machines used in the wide majority of homes. Our close association with the manufacturers as a warranty service company gives you further confidence that, if possible, your repair can be free of cost for parts and labor. So, if you have an appliance that needs repair or maintenance in Fair Oaks, please consider River City Appliance for the following services.
Kitchen Appliances
When you think about kitchen appliances, you see the microwave and the oven, the dishwasher and the refrigerator. All of these are essential to the food prep and the sanitation that take place in the ordinary kitchen. When any one machine quits working, your routine is disturbed! Rely on River City Appliance to get the repair done right!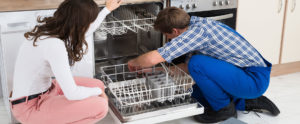 The dishwasher is a typical example of a modern convenience. Even though they were somewhat of a luxury thirty or forty years ago, dishwashers are now a fairly commonplace part of a Fair Oaks kitchen. Unlike most appliances, when the dishwasher breaks down you can quickly resort to the nearby backup — your kitchen sink. However the majority of families have a dishwasher for a reason — they do not take joy in cleaning dishes! That's why dishwasher repairs are still one of the common reasons for house calls by River City Appliance.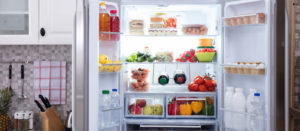 One of the best modern conveniences is the refrigerator — if it runs correctly! Usually, the 'fridge is one of the most long-lasting devices in a house, turning on and off to generate frosty air each and every night and day. However when it quits working, the ends may be hugely costly, stinky, or both! Rotten food is a gigantic disappointment, even more so if you have gone away for the week, only to come back to a fritzed refrigerator full of new kinds of moldy life.

Oven repair includes working with your stovetop or the oven. There are many different styles of oven and range combinations today, including gas, electric, and induction heating. River City Appliance cares for all of these kinds of ovens, with the experience and training to do any fix. We also keep in stock the parts that often go on the fritz after many years of usage, so your oven can keep providing your family with the great foods that you expect.

Microwave Ovens are one of the few appliances that we turn on often, making them deserving of an extraordinary amount of respect. After all, the microwave produces invisible rays to heat your food! Therefore, keeping this piece of kitchen equipment operating as intended is quite important. River City Appliance in Fair Oaks is here for you and understands the intricate workings of microwave ovens. Contact us when you experience the littlest bit of problem and we will have your microwave safely warming food at your convenience.
Cleaning Appliances
The washer and the dryer are the duo of critical conveniences that keep your clothes spotless and ready for action! It's not common for both to break at the same time, but unless it's summertime and you have a clothesline, you probably need them both running right. River City Appliance is here to assist in Fair Oaks when your washer or dryer requires fixing.

You never know how much you appreciate having a washer until it stops. And like most conveniences, they usually quit operating at the worst possible time. It is at moments like these that you want competent service from professional technicians. Fair Oaks' River City Appliance is prepared to help with all forms of washer repairs.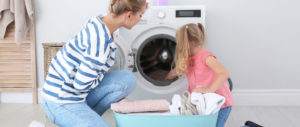 River City Appliance understands that issues with your clothes dryer lead to carrying heavy loads of wet wash over to the friendly neighbor's house, off to the coin laundry, or outside to the clothesline. We are here to help our clients throughout Fair Oaks to return to drying their own clothes in their own clothes dryer as rapidly as possible.