Our long-term experience working with household appliances guarantees that we have personally fixed both the machines and the models found in the vast majority of households. Our long-term association with the manufacturers as a warranty service provider gives you more confidence that, whenever possible, your repair will be without cost for parts and labor. Thus, if you have an appliance that needs maintaining or repairing in Folsom, please consider River City Appliance for the following services.
Kitchen Appliances
When you consider kitchen conveniences, you visualize the oven and the microwave, the dishwasher and the refrigerator. All of these are critical to the food preparation and the sanitizing that take place in the ordinary kitchen. When any one device quits working, your routine is ruined! Believe in River City Appliance to get the fix done right!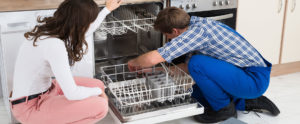 River City Appliance fixes all typical dishwasher snafus on a vast variety of makes and models. We are thus accepted by many major manufacturers to perform warranty repairs on their machines. If you do not like to sanitize the dishes by hand, contact or call River City Appliance for qualified repairs at a fair cost.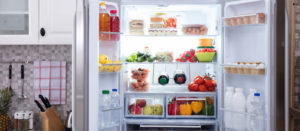 One of the most useful modern conveniences is the refrigerator — if it works correctly! Fortunately, the 'fridge is one of the most reliable appliances in a household, cycling off and on to make chilly air each and every night and day. However, when it breaks down, the results may be hugely costly, stinky, or both! Wasted food is a big disappointment, even more so if you have left for the week, only to come back to a dead refrigerator full of new species of fungal life.

Ovens are now manufactured with a variety of heating apparatus, including gas, electric, and on the range, induction heating. No matter what means of cooking you prefer, River City Appliance has the training, parts, and experience to quickly care for your fix. Quit ordering pizza or relying on the microwave. Ring us in Folsom to get your oven fixed as soon as possible.

Microwave Ovens are one of the few appliances that we operate all the time, making them deserving of an extra amount of respect. After all, the microwave produces invisible rays to heat your food! Thus, keeping this piece of kitchen equipment working as intended is definitely important. River City Appliance in Folsom is here for you and comprehends the intricate parts of microwaves. Connect with us whenever you experience the least bit of problem and we will have your microwave safely reheating food at your convenience.
Cleaning Appliances
The washer and the dryer are the team of critical conveniences that keep your clothing spotless and ready for work! It is not usual for both to stop at once, but unless it is summer and you possess a clothesline, you usually want them both functional. River City Appliance is here to assist in Folsom if your washer or dryer needs fixing.

You never know how much you appreciate having a washing machine until it breaks down. And like most appliances, they commonly quit running at the worst possible time. It's at moments like these that you want experienced service from professional technicians. Folsom's River City Appliance is prepared to assist with all species of washer repairs.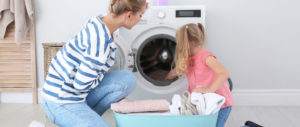 We repair all makes and models of clothes dryers and provide warranty repair for the wide majority of manufacturers' products. Call to bring a prepared technician to your house. River City Appliance — providing quality service at an honest cost!