Our extensive experience in fixing household appliances guarantees that we have personally worked on both the machines and the models found in the broad majority of homes. Our lengthy connection with the manufacturers as a warranty service provider gives you additional confidence that, whenever possible, your repair will be free of cost for parts and labor. Therefore, if you have an appliance that needs repair or maintenance in Rocklin, please consider River City Appliance for the following services.
Kitchen Appliance Repairs
The average kitchen contains the dishwasher and the refrigerator, the oven and the microwave. Each of these is essential to your household's joy around breakfast, lunch and dinner time! Therefore when any of these devices go on the fritz, it needs to be fixed ASAP! River City Appliance is here for you just around the corner in Rocklin.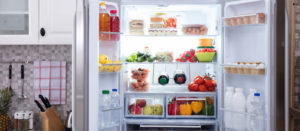 One of the greatest modern conveniences is the refrigerator — whenever it functions properly! Fortunately, the 'fridge is one of the most long-lasting appliances in a home, providing cold air day and night. However when it breaks down, the situation might be amazingly costly, stinky, or both! Rotten food is a giant disappointment, even more so if you have left for the week, only to come back to a broken refrigerator full of new species of furry life.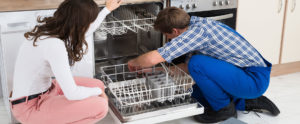 River City Appliance repairs all standard dishwasher snafus on a vast variety of models and makes. We are thus approved by most big manufacturers to perform warranty repairs on their appliances. If you don't like to wash the dishes by hand, contact or call River City Appliance for experienced repairs at a fair price.

Oven repair includes repairing your range or the oven. There are many different types of oven and stove combos today, including electric, induction, and gas heating. River City Appliance fixes all of these kinds of ovens, with the experience and training to do any repair. We also keep in supply the parts that often stop working after multiple years of usage, so your oven can keep providing your family with the great foods that you want.

Microwaves are one of the few conveniences that we use all the time, making them deserving of an extra amount of respect. After all, the microwave oven creates invisible rays to warm your food! So, keeping this piece of kitchen machinery working as intended is critically important. River City Appliance in Rocklin is here for you and comprehends the intricate parts of microwaves. Contact us if you experience the least bit of problem and we will have the microwave safely reheating food at your convenience.
Cleaning Appliances
Do you want spotless clothes? Do you show like convenience? Then you probably prioritize a running washer and dryer. One of the most appreciated efficiency pairs in the twenty-first century home, the washer and dryer are considered essential by many homeowners and apartment residents fortunate enough to have room for a set. If your washer or dryer quit running perfectly, contact River City Appliance for help in Rocklin.

Sadly, a number of undesirable things might happen to washers. River City Appliance understands how to solve these breakdowns and more, all to our customers' satisfaction. When you need your washer worked on, contact River City Appliance for help in Rocklin.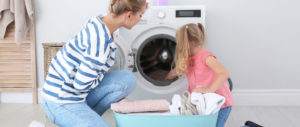 We provide repair for all models and makes of dryers and offer warranty repair for the broad majority of manufacturers' appliances. Contact us today to schedule an appointment with one of our experienced repair technicians. River City Appliance – offering qualified help at a reasonable rate!