Our long-term experience working on household appliances guarantees that we have personally worked on both the models and the machines used in the vast majority of homes. Our close association with the manufacturers as a warranty service company gives you additional confidence that, whenever possible, your repair will be without charge for parts and labor. So, if you have an appliance that needs repairing or maintenance in West Sacramento, please consider River City Appliance for the following services.
Kitchen Appliances
The usual kitchen contains the refrigerator and the dishwasher, the microwave and the oven. Each of these is essential to your house's joy around breakfast, lunch and dinner time! So when one of these devices stop working, you want it working again ASAP! River City Appliance is here for you just around the corner in West Sacramento.
Repairing Dishwashers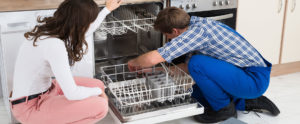 The dishwasher is a classic example of a modern convenience. Albeit they were somewhat of a luxury 30 or 40 years ago, dishwashers are now a fairly commonplace part of a West Sacramento kitchen. Unlike most appliances, when the dishwasher quits working you can easily turn to the nearby backup — the kitchen sink. However, many homeowners have the dishwasher for a reason — they do not take joy in sanitizing dishes! That is why dishwasher repairs are still one of the typical reasons for house calls by River City Appliance.
Refrigerator Repair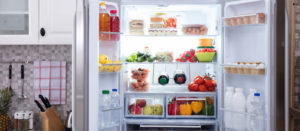 One of the best modern conveniences is the refrigerator — if it functions right! Fortunately, the 'fridge is one of the most enduring conveniences in a house, cycling off and on to generate cool air every day and night. But when it stops working, the situation might be hugely expensive, acrid, or both! Spoiled food is a huge disappointment, even more so if you have departed for the week, only to return to a fritzed refrigerator full of new types of fungal life.
Oven Repair

Oven repair includes working on your stovetop or the oven. There are many different types of oven and cooktop combos nowadays, including induction, electric, and gas heating. River City Appliance cares for all of these kinds of ovens, with the experience and training to do any repair. We also maintain in stock the parts that usually stop working after many years of use, so your oven can keep providing your family with the great meals that you expect.
Microwave Oven Repair

Microwaves are one of the few devices that we use all the time, making them deserving of an additional amount of respect. After all, the microwave oven makes invisible rays to heat your food! Therefore, keeping this piece of kitchen equipment working as intended is quite important. River City Appliance in West Sacramento is here for you and comprehends the complicated components of microwave ovens. Call us when you experience the smallest bit of problem and we will have your microwave safely heating meals at your convenience.
Cleaning Appliances
Do you need spotless clothing? Do you show concern about convenience? Then you prioritize a running washer and dryer. One of the best time-saving teams in the 21st century household, the washer and dryer are believed essential by most homeowners and apartment dwellers fortunate enough to have space for a set. Whenever your washer or dryer quit working perfectly, contact River City Appliance for service in West Sacramento.
Washing Machine Repair

Sadly, many unhappy things can happen to clothes washing machines. River City Appliance knows how to resolve these difficulties and more, all to our customers' satisfaction. Whenever you need your clothes washing machine worked with, call River City Appliance for assistance in West Sacramento.
Repairing Clothes Dryers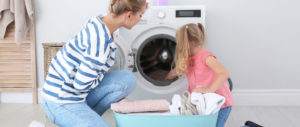 River City Appliance comprehends that problems with your dryer lead to carrying heavy loads of wet wash over to your neighbor's or friend's house, off to the coin laundry, or outside to the clothesline. We are here to assist our customers throughout West Sacramento to return to drying their own clothes in their own clothes dryer as quickly as possible.
Contact Us