River City Appliance has decades of experience fixing household appliances. With time, we have created an excellent reputation with the manufacturers and an A+ rating with the Better Business Bureau. This guarantees that whenever possible, any warranty work provided by River City Appliance will be free of charge for parts and labor. Thus, when your appliance needs maintenance or repairing, whether it's in or out of warranty, consider us in Elk Grove for these services.
Kitchen Appliances
Kitchen appliances often include a microwave, oven, refrigerator and dishwasher. All of these are critical to the food prep and the sanitation that take place in the typical kitchen. When any one machine quits, your routine is grinds to a halt! River City Appliance gets the fix done right and fast!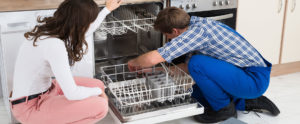 River City Appliance fixes all ordinary dishwasher breakdowns on a vast variety of models and makes. We are therefore accepted by most well-known manufacturers to do warranty repairs on their machines. If you don't like to sanitize the dishes by hand, contact or call River City Appliance for qualified repairs at a fair price.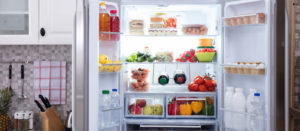 It's most important to call for a repair at the initial signals of coming refrigerator failure. Of course, there are a number of elements to check first whenever your 'fridge appears to behave badly. But if standard troubleshooting ideas do little to solve a refrigerator problem, call out River City Appliance here in Elk Grove to guarantee the food stays cold and fresh. We provide service for LG refrigerators as well as many other major brands.

Oven repair includes working with your stovetop or the oven. There are many different kinds of oven and stovetop combinations today, including gas, electric, and induction heating. River City Appliance deals with all of these types of ovens, with the experience and training required for any fix. We also maintain in stock the parts that typically fail after multiple years of usage, so your oven can keep providing your family with the good meals that you expect.

Microwaves are one of the few appliances that we turn on often, but still give an extraordinary amount of respect. Truthfully, you can burn yourself on the cookstove pretty easily, but the microwave produces invisible rays! So, keeping this piece of kitchen machinery operating as intended is extremely important. River City Appliance in Elk Grove is here for you and comprehends the intricate components of microwave ovens. Contact us whenever you experience the smallest bit of worry and we will have your microwave safely heating meals at your convenience.
Cleaning Appliances
The washer and the dryer are the dynamic duo of essential conveniences that keep your clothing clean and ready for work! It's uncommon for both to quit at the same time, but unless it's summer and you have a clothesline, you in all likelihood want them both fully functional. River City Appliance is here to assist in Elk Grove if your washer or dryer requires repair.

Sadly, multiple unwanted things can happen to washing machines. River City Appliance knows how to repair these breakdowns and more, all to our clients' satisfaction. If you require a washer repair, contact River City Appliance for service in Elk Grove.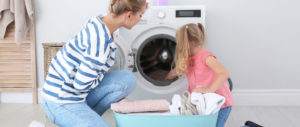 River City Appliance realizes that difficulties with your clothes dryer lead to schlepping heavy loads of wet wash over to the friend's or neighbor's house, off to the coin laundry, or outside to the clothesline. We are here to assist our customers throughout Elk Grove to return to drying their own clothes in their own clothes dryer as soon as possible.
Contact Us