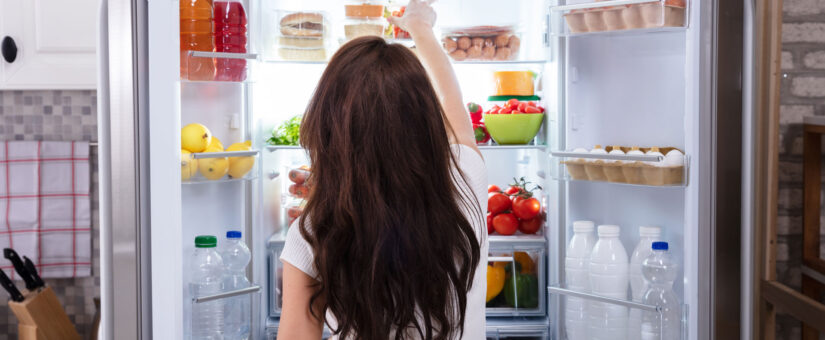 The refrigerator is arguably one of the most crucial appliances in a household. It's the unsung hero, keeping our groceries fresh and beverages cool. As it silently sits in the kitchen, we expect it to just keep running as it always does. But what happens when it unexpectedly breaks down? Panic and a rush to save your perishable items might be your first reactions. But much like having a fire escape plan for your home (one you hope to never use), it can help to list the steps needed if your refrigerator is no longer working.
1. Stay Calm and Check the Power
It's always a good idea to check the simple things first. Before jumping to conclusions, ensure that the refrigerator is still plugged in. Sometimes, it may have been accidentally unplugged or the circuit breaker tripped. If everything seems fine but the refrigerator isn't running, then it's time to delve deeper.
2. Check the Thermostat
It's surprisingly common for the thermostat to get inadvertently adjusted, regardless of where the controls are located within the appliance. Ensure that it's set at the recommended temperature, typically 37°F (3°C) for the fridge and 0°F (-18°C) for the freezer.
3. Consolidate Cold Items
Group cold or frozen items together to retain coldness longer. Repositioning items in isolated drawers like crispers or meat areas can help. If you suspect an extended outage, consider moving the food to coolers with ice to keep perishables safe.
4. Keep the Doors Shut
Resist the urge to constantly check inside. Every time the door opens, cold air escapes. For many people, this can be one of the most challenging steps to take.
5. Call River City Appliance
After you've saved your perishables, it's time to call in the professionals. The technicians here at River City Appliance are renowned for swift, reliable, and expert services. Our training with various brands and models guarantees efficient solutions. Other reasons for calling us include:
Prompt Response – in emergencies, every minute counts. We understand the urgency and prioritize refrigerator breakdowns to ensure minimal disruption.
Skilled Technicians – our team is well-trained, staying updated with the latest appliance technologies. This ensures they quickly identify and fix issues with accuracy.
Transparent Pricing – with River City Appliance, there are no surprises. You'll be informed about the costs upfront, ensuring clarity and trust.
Maintenance Tips – our team doesn't just fix the problem; they guide homeowners with tips to avoid future issues, ensuring the longevity of your refrigerator.
Prepared, Just in Case
A refrigerator breakdown can feel like a crisis, but with a systematic approach and the right help from River City Appliance, it won't be. Remember, preventive care and timely interventions can save money, time, and the distress of unexpected breakdowns. When in doubt, trust River City Appliance to help keep the cool in your refrigerator. Give our office a call or use our online form to make contact, and we'll be happy to assist you.
Posted by River City Appliance Blog
On September 7, 2023
0 Comment