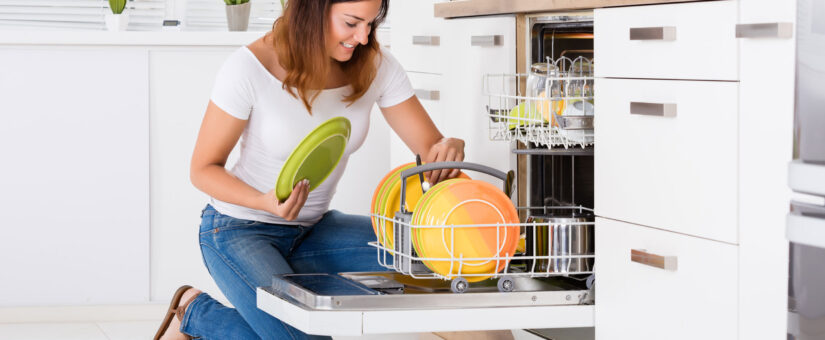 Dishwashers are a great modern convenience. We call them a "convenience," because every kitchen has a sink and right there you have a manual dishwasher. Most people, however, prefer the automatic dishwasher for the time it saves and the ease of use. So when it fails, every household has a choice — gaze at the inoperative piece of kitchen decor while washing dishes the old-fashioned way, or get the dishwasher fixed. Many Sacramento households use LG dishwashers, and although they are a popular brand, they too have some common issues that River City Appliance is prepared to repair.
Dishwasher Refuses to Start
LG dishwashers have known electrical issues that can prevent them from starting. Fixing these issues requires diagnosing the actual problem first and then simply repairing the failed electrical part. No heavy lifting is required here, but it does require electrical know-how, something many homeowners prefer to leave to the pros!
Dishwasher Does Not Drain Properly
LG appliances in general are known for their draining issues. On the simple end, a hose is clogged and needs to be unplugged. On the complicated end, a drain pump failure is to blame. Either way, River City Appliance has the parts and tools on hand to make a quick repair.
Dishwasher Leaks
This is undoubtedly the worst dishwasher problem of all! Dishwashers are supposed to make your life easier, not harder! Unfortunately, more than one type of failure can be blamed for this issue with LG dishwashers. The technicians at River City Appliance have already seen them all, so we can quickly get to the task of fixing this annoying and damaging appliance disaster.
We Keep LG Parts in Stock
A large portion of the parts storage at the offices of River City Appliance is devoted to LG repairs. So we often have the parts needed on hand to fix your LG dishwasher. We offer both warranty service and ordinary appliance repair and maintenance. Contact us today to help you with your faulty LG dishwasher and get back to enjoying a "life of convenience."
Posted by Arianne Miller
On May 25, 2021
0 Comment