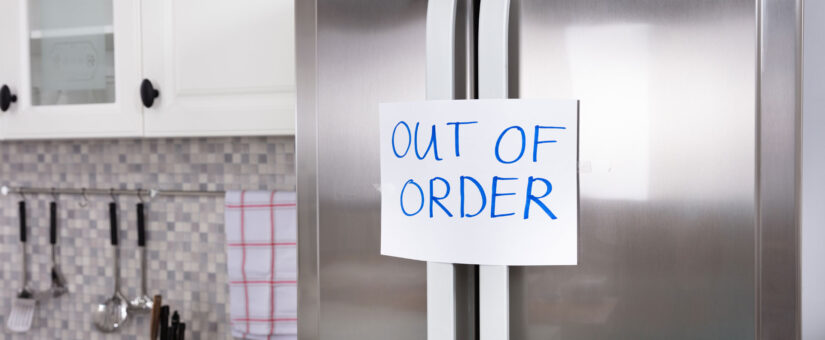 LG Refrigerator Cooling Issues
Failed Compressors Tend to Be the Problem
Has your refrigerator stopped getting the job done? It only needs to do one thing — keep things cold. When it fails at that, your refrigerator just becomes a big waste of electricity! Food spoils faster, Otter Pops never freeze, and drinks get lukewarm, not ice cold. Although LG refrigerators in French door and side-by-side models are often mentioned in connection with this problem, other models with similar designs by Amana, Electrolux, Frigidaire, GE, Kenmore, KitchenAid, Maytag, and Whirlpool can be equally problematic. Fortunately, River City Appliance has the solution for you when it comes to repairing any model of refrigerator.
What is a Compressor?
The refrigerator compressor pumps the coolant that keeps the inside of the machine cold. By putting this coolant under pressure, the compressor starts the evaporation and condensation process that makes the refrigerator work. Your refrigerator thermostat measures the temperature inside and sends the signal that turns the compressor on or off. When the compressor weakens or fails, this process slows or stops altogether, meaning the air inside gets progressively warmer or simply quits being cold at all.
Normally, a refrigerator compressor should last about ten years. If the refrigerator coils are left especially dirty or the 'fridge is in a tight spot with little airflow for the heat generated by the compressor to dissipate, then the unit is likely to die after only 5 to 7 years. Regular cleaning of the coils and maintaining airflow around the refrigerator can help it last from 15 to 20 years.
When Compressors Die
A dead compressor requires replacement, although cooling problems can also be caused by a faulty thermostat or bad refrigerator seals. LG actually suffered a class-action lawsuit regarding compressor problems with its French door and side-by-side units manufactured between 2014 and 2017. Since this is usually a sign of a problematic manufacturing run, leading to a lot of house calls, River City Appliance stocks a large number of LG refrigerator parts and compressors to meet the demands of our greater Sacramento clients including Antelope, Carmichael, Granite Bay, Lincoln, Rocklin, and Roseville.
If you have problems with your LG refrigerator and it is out of warranty, it may be that you can receive compensation if your machine was manufactured during the aforementioned model years. Details are available in this article from Consumer Reports.
For help with refrigerators that don't keep things cool, contact River City Appliance by phone or online.
Contact Us
Posted by Arianne Miller
On April 8, 2021
0 Comment