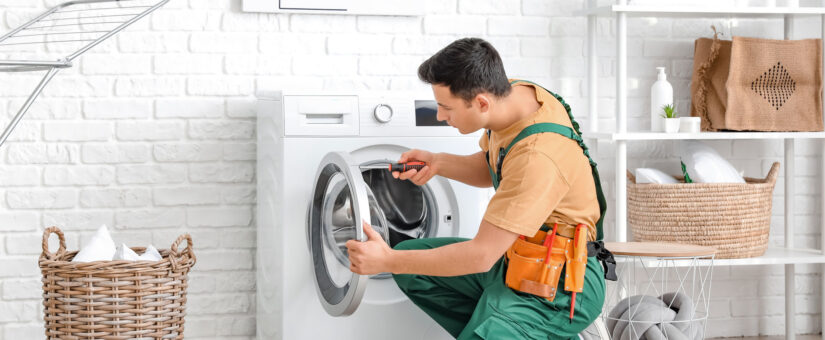 After decades of servicing appliances in the Sacramento area, River City Appliance knows what the typical problems are that affect every type of household unit. LG washing machines are no different, and experience has taught us what parts we should have in stock to keep our customers happy with quick turnaround times between the initial diagnosis and the final repair. For your information, here are some of the typical issues faced by owners of LG washers.
The Drain Pump
LG washers tend to get drain pump clogs more often than other manufacturers' designs. Depending on the specific model, it can be due to a pump failure, or a tendency to trap every odd string and piece of lint at poorly designed choke points. Either way, taking apart the washing machine to get at the problem is often necessary.
Pressure Switch Failure
The pressure switch or water level switch controls how much water goes into the wash tub. LG wash machines are known for having issues with this switch. When it fails, either completely or intermittently, the tub fills with water and then drains shortly thereafter. As a result, your clothes don't go through a full cycle and never get washed completely. Replacing the switch is the only cure.
Moldy Front Loader Seals
Many owners of LG wash machines complain of moldy door seals. You can regularly clean these seals and that helps prevent the problem, but sooner or later everyone seems to get some mold on the LG door seals. River City Appliance can replace these seals for you to restore the original appearance.
As you might expect, these are not the only issues experienced by LG wash machine owners over the lifetime of their unit. River City Appliance has the experience and training to handle whatever might happen to your wash machine. Our ample supply of parts specifically for LG equipment has us ready to repair yours as quickly as possible. For more information, contact us by phone or online for rapid, attentive service.
Posted by Arianne Miller
On April 15, 2021
2 Comments